Boshila ambulance service in Dhaka, 01727059122
Boshila Ambulance service, সকল জেলায় রোগী ও লাশ পরিবহনে Ac, Non Ac ambulance ও লাশবাহী ফ্রিজিং এম্বুলেন্স ও Life support CCU, Nicu, Icu Ambulance service. দেওয়া হয়। ২৪ ঘন্টা আমাদের সার্ভিস খোলা থাকে।
All Dhaka city and all district in Bangladesh.
24/7 Hours Emergency ambulance service is available.
Boshila ambulance Mohammadpur
One of the basic human needs is medical care. And to make this service easy and fast for you, This ambulance Service is always by your side.Our location is different place in Dhaka city. Boshila ambulance service is the best service inside Dhaka city and in all district of Bangladesh. All of our staff is very responsible for all time. At the right time our ambulance will be in front of your door. That is why most of the people in Dhaka city prefer our service. Besides, The fare of our Ac ambulance has been reduced very much less for poor people. After all Our ambulance driver is good.
Emergency Ambulance service
Freezer ambulance is best for any kinds of dead body. If you used the freezer ambulance so  dead body stay free from virus. Our freezer ambulance decaration is better for dead bady. For long time dead body free from virus, You can use the freezer ambulance. We provide this ambulance for long time form dhaka to ourside district. Freezing Ambulance service is the best ambulance to carry or a long time of a dead body than other ambulance or ways. Our Freezing ambulance has different Facilities such as a smooth bed and better oxyzen system . Our Refrigerator system is good system for any dead body. we provide always latest model Freezing ambulance any district from Dhaka to move a dead body . Always we take the lowest rate to move the dead bodies.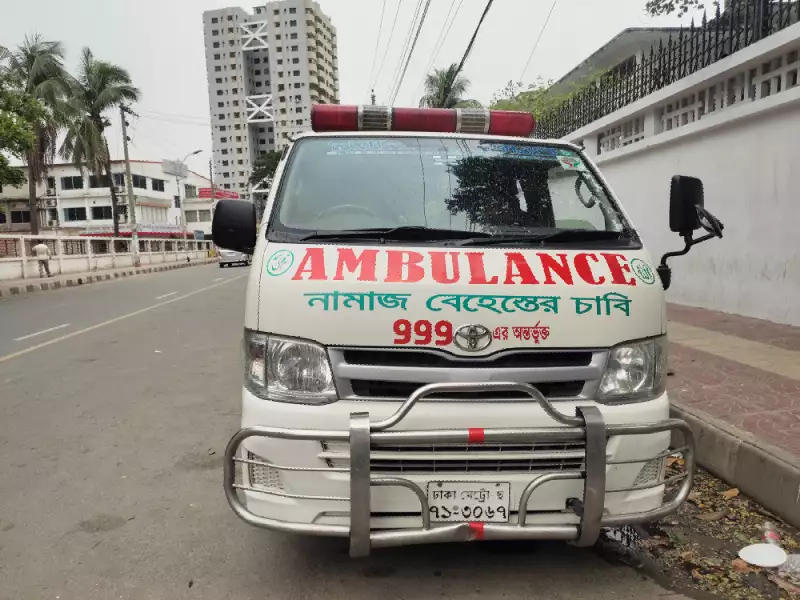 How to collect Phone Number
Ambulance Number collect different way From online and Hospital. Our freezing ambulance Holds various qualities including High-quality steel stretchers for carrying  the body.
We provide this ambulance for long time form dhaka to ourside district. our freezer ambulance temperature (-7) for dead body. Among dhaka city 24 Hours provide freezing ambulance. our coast is very low among dhaka city, service charge 2500-3000k and per Hour 500-600tk. We can try provide proper service 24 Hours.
লাশবাহী এ্যাম্বুলেন্স সার্ভিস
আমাদের লাশবাহী এম্বুলেন্স অনেক ভাল মানের গাড়ী. বিদেশ থেকে আগাত লাশ বাংলাদেশের সকল জেলায় সরবরাহ করা হয়. খুব অল্প সময়ের ভিতর আমাদের গাড়ী ঢাকা শহরের যেকোন স্থান হতে সংগ্রহ করতে পারেন। লাশ দীর্ঘ সময়ে  রাখার জন্য ফ্রিজীং এম্বুলেন্স ব্যবহার করতে পারবেন।
ঢাকা ও ঢাকার বাহিরে সকল জেলায় লাশ পরিবহনে  জাপানি ডায়না ফ্রিজার গাড়ী সরবরাহ করা হয়।