Freezing Ambulance service in Dhaka, 01701867400
Freezing ambulance service is available . We  provide Ac, Non-Ac Ambulance Service , Life Support Ambulance service. 24 Hours Ambulance Service is Available in all District of Bangladesh. 
All Dhaka city and all district in Bangladesh.
24/7 Hours Emergency ambulance service is available.
Freezing Ambulance service Airport
Freezing Ambulance service is the best ambulance to carry or a long time of a dead body than other ambulance or ways. Our Freezing ambulance has different Facilities such as a smooth bed and better oxyzen system . We provide the latest model Japan Dyna Frozen ambulance. The freezer ambulance service provides all districts of Bangladesh from Dhaka. This ambulance service is always available in Dhaka. We are always ready to provide any type of Emergency ambulance service for you or people. Our company is the better among all Dhaka city and Bangladesh another ambulance company. our company has different kinds of ambulance. We are always proper service give any patient any moment.
Why Freezing ambulance service
Lashbahi freezer ambulance is a dead body carrier ambulance. It has freezing box in it. The freezer ambulance can intact the dead body several hours and days. People who wants to keep their relatives dead body intact or free from germs or viruses for several hours or several days. They can rent a freezing ambulance from us. Some time the dead body comes from abroad or they need to stay more time before buried, in that case you need to this ambulance service.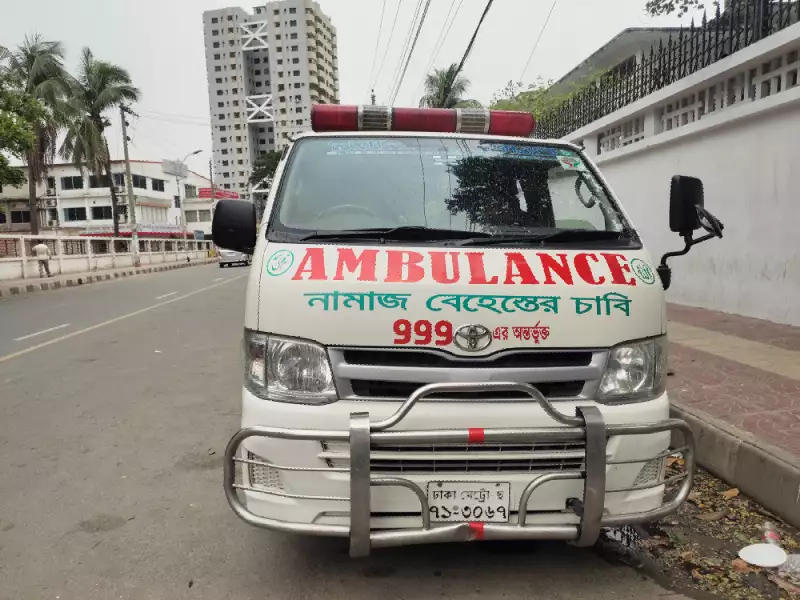 Most Important service point
Our service is open from different place 24 Hours, such as Dhanmondi, Lalmatia, Baridhara, Gulshan, Sutrapur, Uttara, Airport, Mohakhali, Badda, Jatrabari, Mohammadpur, Mirpur, Shamoli, Hazaribag and major place in Dhaka. We are provide ambulance service from different Hospital. Square Hospital, United Hospital, Dhaka Medical Hospital, Bangabandu shekh Mujib Medical college Hospital, Dhanmondi Lab Hospital, Uttara Hospital, Midford Hospital. After all we gives proper service 24 Hours.
কেনো আমাদের সার্ভিস নেবেনঃ
(১) অল-টাইম গাড়ি পাওয়ার নিশ্চয়তা সহ পরিস্কার-পরিচ্ছন্ন গাড়ি, ভদ্র ও অভিজ্ঞ ড্রাইভার, ঝামেলাহীন সার্ভিস। (২) গাড়ির মধ্যে নিরাপত্তা হিসেবে ২৪ ঘন্টা GPRS সুবিধা রয়েছে। যা কেবল আমরাই দিয়ে থাকি। (৩) কমপক্ষে দশ বছরের অভিজ্ঞতা সম্পন্ন শতভাগ নিশ্চিত ড্রাইভিং লাইসেন্স করা ড্রাইভার দ্বারা গাড়ি পরিচালনা করি। (৪) বিকাশ রকেট ও নগদের মাধ্যমে ঘরে বসে অনলাইন বুকিং এবং পেমেন্ট। (৫) নির্ধারিত সময়ের পরও গাড়ির সেবা প্রয়োজন হলে; ওভার এক্সট্রা সময় দিয়ে আমরা আপনাকে সঠিক সেবা দেয়ার চেষ্টা করি।
ঢাকা হতে সকল জেলায় এ্যাম্বুলেন্স সার্ভিস দেওয়া হয়।