ICU Ambulance Service in Dhaka, 01727059122
ICU Ambulance service is available. We provide Ac, Non-Ac Ambulance Service , Freezing Ambulance , ICU Ambulance service. 
All Dhaka city and all district in Bangladesh.
24/7 Hours Emergency ambulance service is available.
Ambulance service in Bangladesh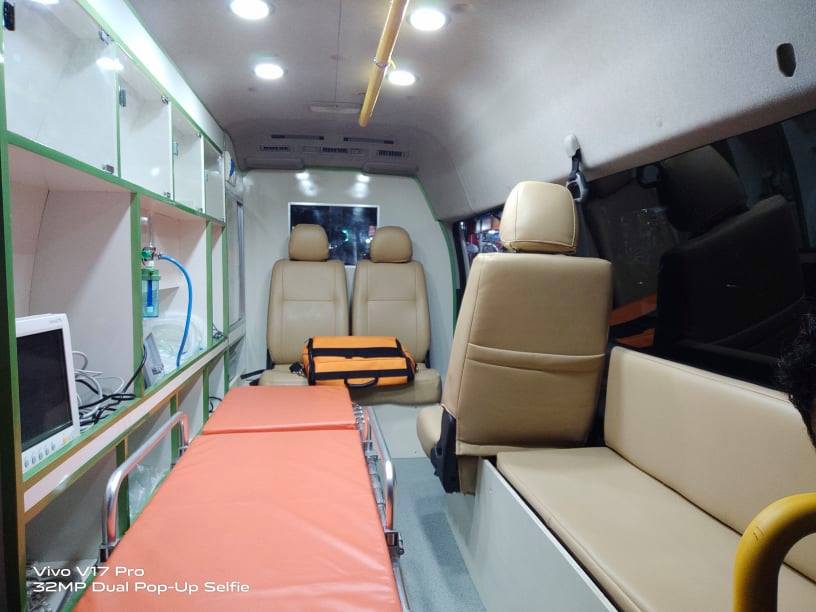 Our Icu ambulance service is the best service. Icu ambulance service is a good system for any patient. When a patient is seriously ill then need an Icu ambulanceThrough an Icu ambulance , Any patient recently goes to their Hospital for Treatment. Any time our ambulance get any place any person. After all We give the doctor, Brother Or sister with the patient for a long time. Our Most Important service point is Square Hospital, United Hospital, Dhaka Medical Hospital, Bangabandu shekh Mujib Medical college Hospital, Dhanmondi Lab Hospital, Uttara Hospital, Midford Hospital. 24 Hours our service is available. 
Freezer ambulance service
Secondly, Freezing Ambulance service is the best ambulance to carry or a long time of a dead body than other ambulance or ways. Our Freezing ambulance has different Facilities such as a smooth bed and better oxezen system . Our Refrigerator system is good system for any dead body.
Firstly, ICU ambulance service is the most Important for any serious patient. ICU ambulance we are provide 24 hours. This ambulance is better for patient. Any time our ICU ambulance get any place any person .We give the doctor, Brother Or sister with the patient for a long time.
Emergency Ambulance service
Emergency service is Freezing ambulance, Life support ambulance, Ac ambulance, Non-Ac ambulance. 24 Hours this ambulance is available. Our freezing ambulance is the best among others ambulance. We provide Freezing ambulance service in all Dhaka city and Bangladesh. 
Life Support ambulance service
A life support ambulance is a necessary option that needs to keep in touch. Because no one can say when they would have to feel the necessity of an ambulance. If there is any person in your family who has a chance to fall in, a serious cardiac patient, newborn baby, neurological patient, then you should have a nearby ambulance contact number in your phonebook or mobile. Not only in Dhaka but also in the whole country, life support ambulance service is available everywhere. You just need to find a specific one that might be close to you.
ঢাকা হতে সকল জেলায় এ্যাম্বুলেন্স সার্ভিস দেওয়া হয়।