Badda ambulance service in Dhaka, 01727059122
Badda Ambulance service is available. We Also provide Ac, Non-Ac Ambulance Service , Freezing Ambulance  Life Support Ambulance service.
All Dhaka city and all district in Bangladesh.
24/7 Hours Emergency ambulance service is available.
Ambulance service in Badda
Badda ambulance service is better in Bangladesh. The ambulance is not always accessible to the location of the incident. This causes delays and may affect the lives of those who need help. .The ability to transport the patient would be improved if the ambulance could deliver directly to the location of the incident. This would allow patients that are not ambulatory or who need special attention to receive treatment as soon as possible.
The goal of ambulance services is to ensure that the patient gets dependable pre-hospital medical care during emergencies. Ambulance services improve people's access to medical care since ambulances work 24 hours and also because they transfer patients to healthcare facilities from rural or remote areas.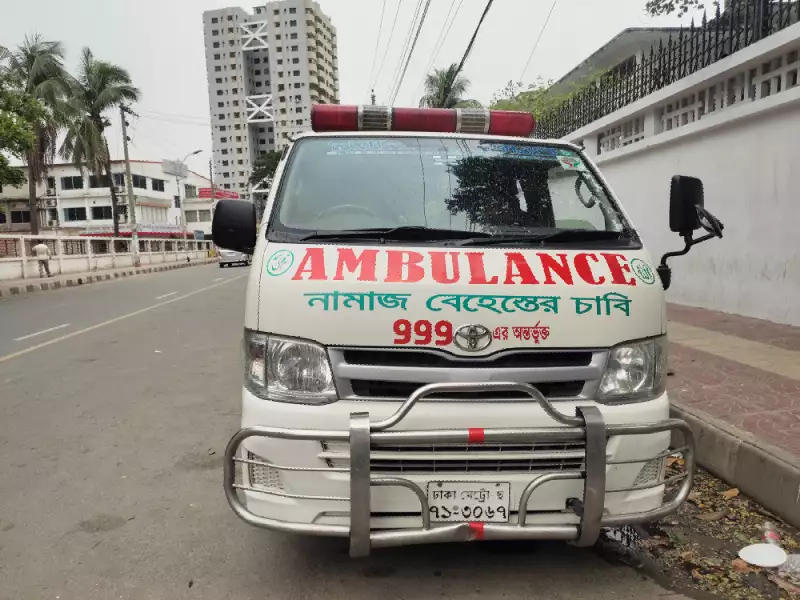 Qualities of our ambulance service
Our ambulance service always provide proper service. After all 24 Hours ambulance service is available in all Dhaka City and Whole Bangladesh. The latest ambulance service is Freezer ambulance service. We provide new Japanis Dayna freezing ambulance. The inaccessibility of ambulance services to the location of an incident can cause delays and adversely affect the lives of those in need. Freezing ambulance anybody can frozen the dead body according to his wishes. We Provide freezing Ambulance in any district from Dhaka to move a dead body. Obviously If you need an emergency ambulance service then call us.
Life Support ambulance service
A life support ambulance is a necessary option that needs to keep in touch. Because no one can say when they would have to feel the necessity of an ambulance.
If there is any person in your family who has chances to fall in, a serious cardiac patient, newborn baby, neurological patient, then you should have a nearby ambulance contact number in your Phone book or mobile. After all Life support ambulance service is very Improtant every serious patient. After all we can easily reach every nearest better hospital. May you simply call us to get our service and Phone Number. 24 Hours Most of Hospital covered by our ambulance.
Ambulance service Badda Area