Uttara Ambulance Service Airport, 01727059122
Uttara Ambulance service is Available. সকল জেলায় রোগী ও লাশ পরিবহনে Ac, Non Ac ambulance ও লাশবাহী ফ্রিজিং এম্বুলেন্স ও Life support CCU, Nicu, Icu Ambulance service দেওয়া হয়। ২৪ ঘন্টা আমাদের সার্ভিস খোলা থাকে।
All Dhaka city and all district in Bangladesh.
24/7 Hours Emergency ambulance service is available.
Uttara ambulance service Dhaka
Uttara ambulance service 24 hours available. We are providing different kinds of ambulance, Ac ambulance, Non-Ac ambulance, Freezing ambulance, life support ICU ambulance service. Our ambulance service is available 24 Hours from Anywhere and anyplace. The ambulance service is the best service inside Dhaka city and in all district of Bangladesh. All of our staff is very responsible for all time. At the right time our ambulance will be in front of your door. Ambulance services aim to guarantee that patients receive trustworthy prehospital care during emergencies. Since ambulances are available around-the-clock and transport patients from outlying or rural locations to medical facilities, ambulance services help individuals have better access to medical care.
Ambulance service area is open from different place 24 Hours such as, Ambulance service, Hawlader ambulance service, Freezing ambulance service, Dhanmondi ambulance service, Lalmatia ambulance service, Baridhara ambulance service, Gulshan ambulance service, Sutrapur ambulance service, Uttara ambulance service, Airport ambulance service, Mohakhali ambulance service, Badda ambulance service, Jatrabari ambulance service, Mohammadpur ambulance service, Mirpur ambulance service, Shamoli ambulance service, Hazaribag ambulance service and major place in Dhaka.
লাশবাহী এ্যাম্বুলেন্স সার্ভিস
দীর্ঘ সময় লাশ সংরক্ষনের জন্য আমরা লাশবাহি এম্বুলেন্স সরবরাহ করে থাকি। বিদেশ থেকে আগত ডেড বডি সংরক্ষন করে বিভিন্ন জেলায় লাশবাহি এম্বুলেন্স সার্ভিস দিয়ে থাকি। ২৪ ঘন্টা আমাদের সার্ভিস খোলা থাকে।
লাইফ সাপোর্ট এ্যাম্বুলেন্স সার্ভিস
লাইফ সাপোর্ট এম্বুলেন্স সার্ভিস প্রতিটি রোগীর জন্য আরামপ্রিয় এম্বুলেন্স এবং এই রোগীর সাথে আমরা ডাক্তার, ব্রাদার ও নার্স দিয়ে থাকি। ঢাকা শহরের যেকোন স্থান থেকে আমরা ১৫-২০ মিনিটের ভিতর সার্ভিস দিয়ে থাকি।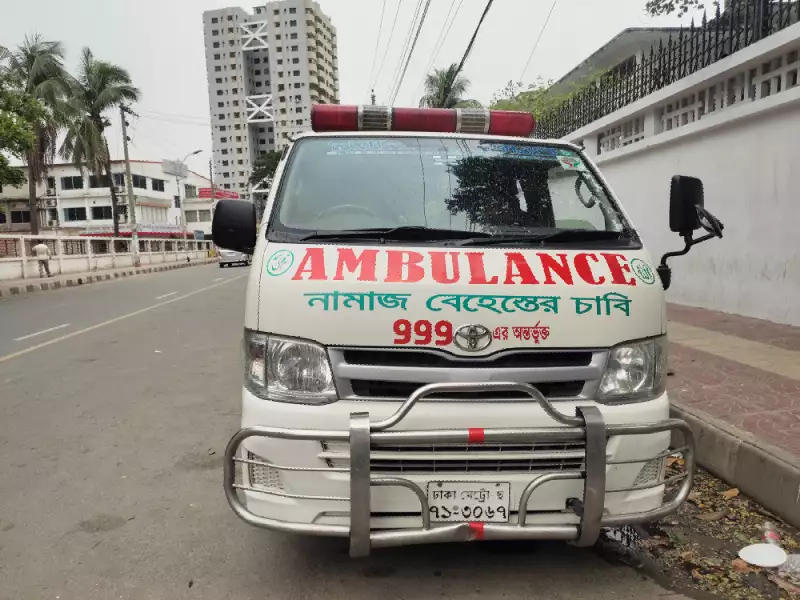 Hawlader ambulance company
Hawlader ambulance  company is the better among all Dhaka city and Bangladesh another ambulance company. our company has different kinds of ambulance. We are always proper service give any patient any moment. Firstly, We provide Freezing ambulance, Freezing Ambulance service is the best ambulance to carry or a long time of a dead body than other ambulance or ways. Our Freezing ambulance has different Facilities such as a smooth bed and better oxyzen system. Our main responsibility is to transport all types of patients including covid-19 / non-covid-19 with care from one hospital in Dhaka City to another hospital / home / anywhere in Bangladesh in a beautiful manner in less time and at less cost.
Uttara ambulance service Dhaka