Tongi Ambulance service in Dhaka, 01727059122
Tongi Ambulance service is available. সকল জেলায় রোগী ও লাশ পরিবহনে Ac, Non Ac ambulance ও লাশবাহী ফ্রিজিং এম্বুলেন্স ও Life support CCU, Nicu, Icu Ambulance service. দেওয়া হয়। ২৪ ঘন্টা আমাদের সার্ভিস খোলা থাকে।
All Dhaka city and all district in Bangladesh.
24/7 Hours Emergency ambulance service is available.
Tongi ambulance service Uttara
Tongi ambulance service is available 24 hours. The Ambulance service in Dhaka always Active at any time, any Moment and any way Situation We provide different types of ambulance services like Hiace – Ac ambulance service, Non-Ac ambulance service, Freezing ambulance & Life support ICU Ambulance service. We provide different types of ambulance services in Dhaka. 24 ambulance companies also provide wheelchairs with ambulance. A wheelchair is most important for patients.
Ambulance services aim to guarantee that patients receive trustworthy prehospital care during emergencies. Since ambulances are available around-the-clock and transport patients from outlying or rural locations to medical facilities, ambulance services help individuals have better access to medical care.
Details freezing ambulance
Freezing ambulance service is best all Dhaka city. Our Refrigerator system is good system for any dead body. Our Freezing ambulance can carry one person with a Driver. So our freezing ambulance service is the best service in dhaka. Freezer ambulance's temperature is (-7) Degree so there is no bad from the body, and the body is free from the virus. There are lighting facilities inside to see the body. We clean the car by date or seven after complete the duty. After all our freezer Van High quality steel stretchers keeping the dead body.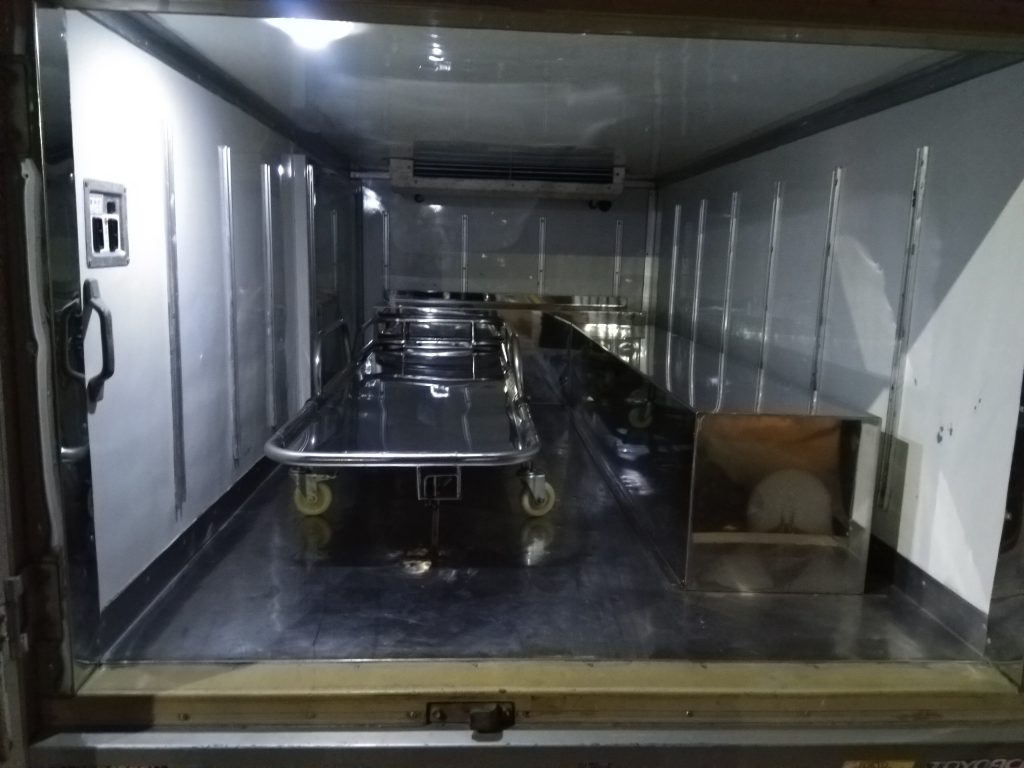 Hawlader ambulance service
Hawlader ambulance service is best for any kinds of patient. 24 Hours our service is open. we provide Ac ambulance service, Non-ac ambulance service, ICU ambulance service and Freezing ambulance service in all Dhaka city and Bangladesh. we give proper  service for any patient. After all our all staff is good. for this all person take our service.
Our location an ambulance
One of the basic human needs is medical care. And to make this service easy and fast for you, This ambulance Service is always by your side.Our location is different place in Dhaka city. We provide Ac Ambulance service, non ac ambulance service, Freezer ambulance service. Our main location is Dhanmondi IBN sina hospitla, Panthapath Square Hospitla. Dhaka medical Hospital. Dhaka popular hospitla, Gulshan United hospitla and Square hospitla, mirpur heart foundation. Every location has active 24 Hours. without this location we have others location such as uttara, Airport, Housebulding, Azompur. Our all staff is tranied person, specially driver. After all our service is friendly, for this reason our ambulance choose every person in Dhaka city.
ঢাকা ও ঢাকার বাহিরে সকল জেলায় লাশ ও রোগী পরিবহনে এম্বুলেন্স সরবরাহ করা হয়।