Tejgaon ambulance service in Dhaka, 01727059122
Tejgaon Ambulance service is available. We provide Ac, Non-Ac Ambulance Service , Freezing Ambulance  Life Support Ambulance service. 
All Dhaka city and all district in Bangladesh.
24/7 Hours Emergency ambulance service is available.
Ambulance service in Tejgaon
Tajgaon ambulance service is best ambulance service. The goal of ambulance services is to ensure that the patient gets dependable pre-hospital medical care during emergencies. Ambulance services improve people's access to medical care since ambulances work 24 hours and also because they transfer patients to healthcare facilities from rural or remote areas. One of the basic human needs is medical care. And to make this service easy and fast for you,This ambulance Service is always by your side. Our location is different place in Dhaka city. We provide Ac Ambulance service, non ac ambulance service, Freezer ambulance service. Our main location is Dhanmondi IBN sina hospitla, Panthapath Square Hospitla. Dhaka medical Hospital. Dhaka popular hospitla, Gulshan United hospitla and Square hospitla. Our all staff is tranied person, specially driver. After all our service is friendly, for this reason our ambulance choose every person in Dhaka city.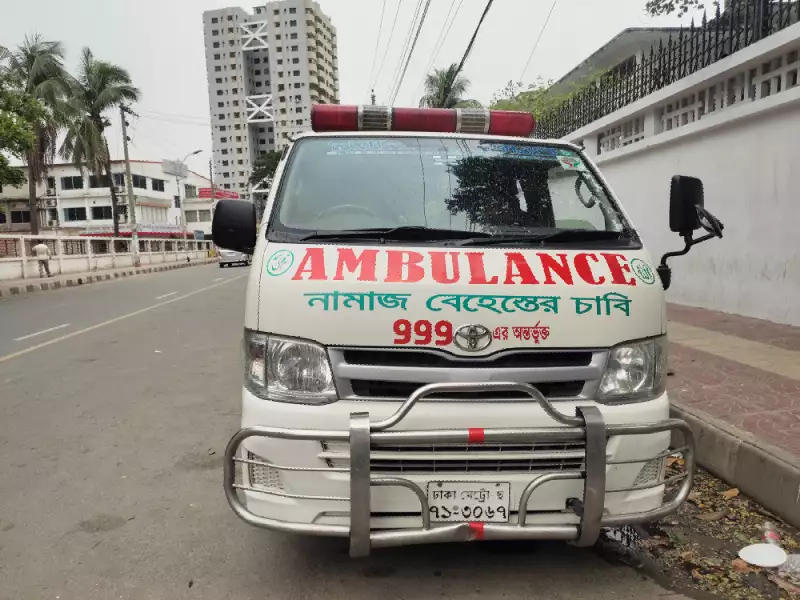 Freezing ambulance service in Dhaka
Freezer ambulance is best for any kinds of dead body. If you used the freezer ambulance so  dead body stay free from virus. Our freezer ambulance decaration is better for dead bady. For long time dead body free from virus, You can use the freezer ambulance. We provide this ambulance for long time form dhaka to ourside district. our freezer ambulance temperature (-7) for dead body. Among dhaka city 24 Hours provide freezing ambulance. our coast is very low among dhaka city, service charge 2500-3000k and per Hour 500-600tk. We can try provide proper service 24 Hours.
The Latest ambulance service
The latest ambulance service is Freezer ambulance service. We provide new Japanis Dayna freezing ambulance.The inaccessibility of ambulance services to the location of an incident can cause delays and adversely affect the lives of those in need. In such cases, an ambulance equipped with geo-location technology could greatly enhance the response time and effectiveness of emergency medical services. This could enable non-ambulatory patients or those with special needs to receive timely medical care. our ambulance used for dead body keep free from virus. After all our service 24 Hours available.
Ambulance service Tejgaon Area