Sher-e-Bangla ambulance in Dhaka - 01727059122
Sher-e-Bangla Ambulance service is available. We provide Ac, Non-Ac Ambulance Service , Freezing Ambulance  Life Support Ambulance service. 
All Dhaka city and all district in Bangladesh.
24/7 Hours Emergency ambulance service is available.
Sher-e-Bangla ambulance Dhaka
An ambulance is a medically equipped vehicle which transport patients to treatment facilities, such as hospitals. An ambulance used to for carry patient one place to another place. we provide ac ambulance service, Non ac ambulance service, freezer ambulance service and ICU ambulance service. Our main responsibility is to transport all types of patients including covid-19 / non-covid-19 with care from one hospital in Dhaka City to another hospital / home / anywhere in Bangladesh in a beautiful manner in less time and at less cost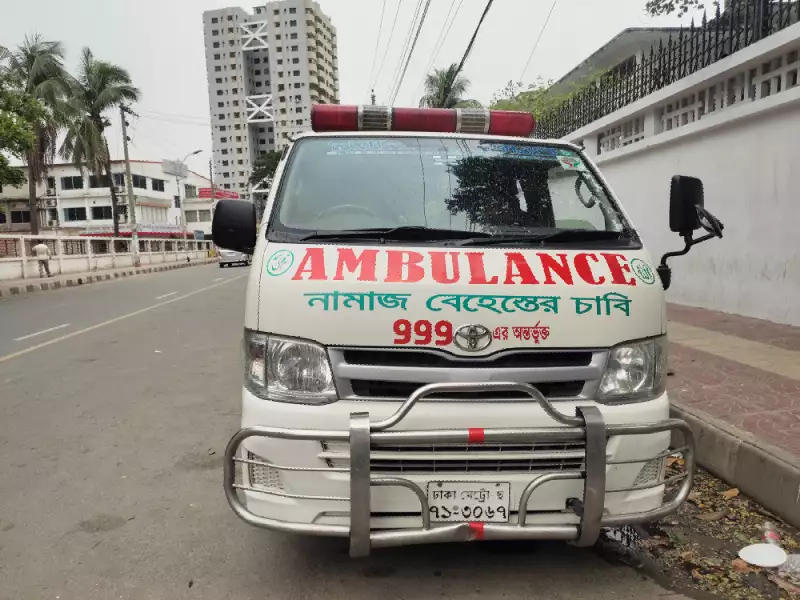 Qualities of our ambulance service
Ambulance system indicators consider the way in which we answer and manage responses to all emergency calls coming into the Trust, whilst clinical outcome indicators consider the care that we deliver to some of the most seriously unwell patients that we attend. setting up a system at the scene for prioritising and treating patients based on their medical needs; treating, stabilising and caring for people who are injured; and. taking patients who need further treatment to hospital. Sher-e-Bangla ambulance service is the best service in all Dhaka city and all Bangladesh. 
Bangladesh ambulance service
Firstly, Freezing ambulance service is the most Important service for dead body. Freezing Ambulance service is the best ambulance to carry or a long time of a dead body than other ambulance or ways. Our Freezing ambulance has different Facilities such as a smooth bed and better oxyzen system. Secondly, ICU ambulance service is the most Important for any kinds of serious patient. Our ICU ambulance service is the best service. ICU ambulance service is a good system for any patient. When a patient is seriously ill then need an ICU ambulance Through an ICU ambulance , Any patient recently goes to their Hospital for Treatment.
Ambulance service in Dhaka
Dhaka ambulance is the best service in all Bangladesh. we provide always latest model Freezing ambulance any district from Dhaka to move a dead body . Always we take the lowest rate to move the dead bodies.  We provide our Non-ac ambulance service in Dhaka to other district. 24 Hours open our service. Non Ac ambulance will have No ac support. Our Non ac ambulance service different from other ambulance. After all our service is good.
ঢাকা হতে সকল জেলায় এ্যাম্বুলেন্স সার্ভিস দেওয়া হয়।