Paltan ambulance service,, 01727059122
Paltan Ambulance service is available . We provide Ac, Non-Ac Ambulance Service , Freezing Ambulance  Life Support Ambulance service. 
All Dhaka city and all district in Bangladesh.
24/7 Hours Emergency ambulance service is available.
Ambulance service Paltan Dhaka
This ambulance service is the best service in all Dhaka city and all Bangladesh. We Gives the service, Ac ambulance service, Non-Ac ambulance service, NICU ambulance service, ICU ambulance service, and Freezing ambulance service. Firstly, Freezing ambulance service is the Most Important service for dead body. This Ambulance is the best ambulance to carry or a long time of a dead body than other ambulance or ways. Our Freezing ambulance has different Facilities such as a smooth bed and better oxyzen system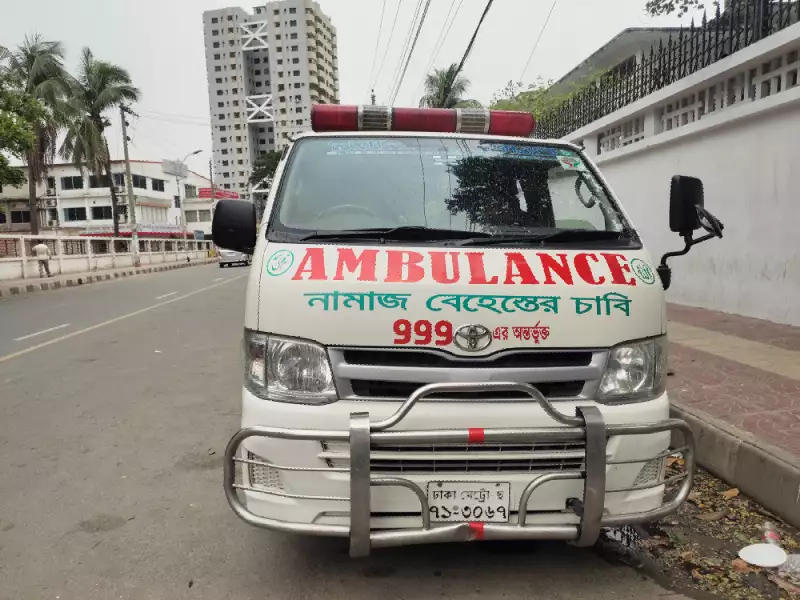 Details freezing ambulance
A freezing ambulance is a special type of vehicle that is mainly used to carry a dead body from one location to another location. Once the dead body is inside, the ambulance will begin to cool down to the desired temperature to keep the body safe from viruses and any other bacterias.Freezer ambulance's temperature is (-7) Degree so there is no bad from the body, and the body is free from the virus. There are lighting facilities inside to see the body. We clean the car by date or seven after complete the duty. After all our freezer Van High quality steel stretchers keeping the dead body.
Why choose Paltan ambulance?
Ambulance service Paltan is the best for this do the choose Anytime. We are providing different kinds of ambulance, Ac ambulance, Non-Ac ambulance, Freezing ambulance, life support Icu ambulance service. Our ambulance service is available 24 Hours from Anywhere and anyplace. Our Most Important service Point is  Dhanmondi, Lalmatia, Baridhara, Gulshan, Sutrapur, Uttara, Airport, Mohakhali, Badda, Jatrabari, Mohammadpur, Mirpur, Shamoli, Hazaribag and major place in Dhaka. This company is the better among all Dhaka city and Bangladesh another ambulance company. our company has different kinds of ambulance. We are always proper service give any patient any moment.
ঢাকা হতে সকল জেলায় এ্যাম্বুলেন্স সার্ভিস দেওয়া হয়।